WELCOME TO THE CLASSICAL TO JAZZ PIANO COMMUNITY!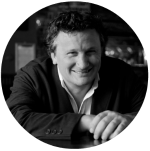 It's awesome to have you here!

Come on over to our new Facebook group and join in the conversation.

Click the link below to go straight to the Facebook Classical To Jazz Piano Group
https://www.facebook.com/classicaltojazzpiano/

I'm excited to get to know you and I'll be hanging out in the group regularly to answer any questions you may have.
Let me know how you're getting on and if there are any standards you would like me to cover in future courses in the Jazz Piano Blueprint!

See you in the group :-)